Hurry for Town Registrations!
---
Benefactor Sponsors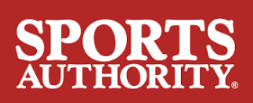 ---
Our Sponsors
Email

Town & Travel Player Policies/Information
Players and families participating in WJBL programs should be aware of the polices listed below.  Adherence to these polices help us run a safe, enjoyable and fun program for our kids.
---
Town League Updates
Town League teams for grades 4-9 have been created.  Coaches will be contacting their players this week.  If you haven't been notified by a coach by 11/13 please send an email to weymouthjbl@yahoo.com. Season begins the week of 11/30.
Instructional League (grades 1-3) and Senior League (grades 10-12) registration is still open.  Click 'Town League' on the right. 
We are accepting wait list players in grades 4-9 to fill a few spots.
---
WJBL Shopping Night at Sports Authority
The Sports Authority in Braintree will host a special WJBL Shopping night on Tuesday November 24th.  All families can use this 20% off Sports Authority Coupon, valid for 11/24 only. 
---
Travel Team Selections
Travel tryouts for all grades are complete.  Over the next few days the coaches will be making their selections for their team. Players selected by the coaches for A & B teams will be sent invitations by the end of the day Sunday (10/11) via email or phone call.  At that time, families will be instructed on how to order a uniform and make the travel league payment.   
It is very important to note, that players not submitting the travel league payment (or making arrangements with the league) by Thursday October 15th will not be added to the team roster and a uniform will not be ordered.   
Beginning Friday October 16th, the league will invite players not originally selected to fill any openings on the teams.  Once the final roster for all teams have been finalized they will be posted to the website.