Benefactor Sponsors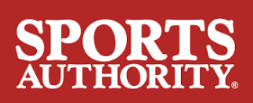 ---
Our Sponsors
Email

2/5/2016 - Schedule Update
All games and practices scheduled for Friday, February 5th are cancelled due to the school closings.
---
Town & Travel Player Policies/Information
Players and families participating in WJBL programs should be aware of the polices listed below.  Adherence to these polices help us run a safe, enjoyable and fun program for our kids.
---
Week 9 - Town League Game Summaries (1/31/2016)

---
Travel Team Selections
Travel tryouts for all grades are complete.  Over the next few days the coaches will be making their selections for their team. Players selected by the coaches for A & B teams will be sent invitations by the end of the day Sunday (10/11) via email or phone call.  At that time, families will be instructed on how to order a uniform and make the travel league payment.   
It is very important to note, that players not submitting the travel league payment (or making arrangements with the league) by Thursday October 15th will not be added to the team roster and a uniform will not be ordered.   
Beginning Friday October 16th, the league will invite players not originally selected to fill any openings on the teams.  Once the final roster for all teams have been finalized they will be posted to the website.