Benefactor Sponsors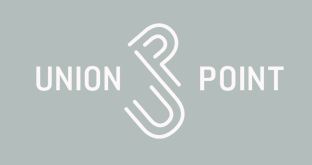 ---
Our Sponsors
Email us:

Sign Up for Text Messaging!


2016-2017 Season Ends (3/19/17)
Our Town League season ended with a great day of Championship and All-Star games on March 19th.  Read the full summary on our Blog page.
Congratulations to our Town League MVP's:
Leighton Division:  Jack Jamieson
Division II: Aidan & Ryan Kennedy
Jack, Aidan and Ryan received the Andrew Farrar MVP Trophies.  
Upcoming Programs
Summer Jam:  Details will be posted to this site in June
2017-2018 Travel:  Tryouts will be held in September/October.  Flyers will be sent home from schools and details posted here in early September.
2017-2018 Town League:  Flyers will be sent home from schools and details posted here in late September.
2017 Playoffs and All-Star Games
Thank you to all the players, coaches and families for a great regular season in the Town League.  The Playoff schedules have been posted to each division's schedule page.  In addition, we hope all families c:n attend Championship Sunday on March 19th at Weymouth High School.  This will be a day filled with division championship and all-star games:
8:00AM   Hennelly Division Championship
9:05AM   Hennelly Division All-Star Game
10:10AM  Division II Championship 
11:15AM  Division II All-Star Game
12:30PM  Leighton Division Championship
1:35PM  Leighton Division All-Star Game
2:40PM  Senior League Championship

Town League Playoff Summary
Check out the action on our Blog page.

Senior League Playoffs
Check the schedules page for the Senior League playoff schedule.

Sign Up for Text Messaging
The league will send out emails if games or practices have to be cancelled due to building or weather issues.  If you'd like to receive these messages via text, please enroll your phone at weymouthjbl.com/sms

Town & Travel Player Policies/Information

---
Players and families participating in WJBL programs should be aware of the polices listed below.  Adherence to these polices help us run a safe, enjoyable and fun program for our kids.
---